Spain is a country of diversity on different levels: culture, climate, nature, gastronomy, and costumes. It has so much interesting sides to discover and offers something for every taste. If you are a beach lover, adrenaline junky, hiking or nature enjoyer, or if you simply like to mingle among locals in a culturally rich city, you are in the right place here. Spain is easily accessible from abroad and hyper connected. In short, Spain has everything a country can have to be able to hold all kinds of events.Be it big congresses, small incentives, board meetings or automotive events
Here are 8 reasons why you should chose Spain for your next events.
Connectivity
Spain has great international airport connections and these ones have the biggest amount of international flights: Madrid, Barcelona, Palma de Mallorca, Málaga, Alicante, Gran Canaria and Tenerife – we have offices in all of this destinations.
Culture and tradition
Spain has been crossed by different civilisations, such as the Muslims, Romans, Greeks, Phoenicians and Carthaginians. All of them have left their mark in many cultural areas, in the customs of daily life, in gastronomy, in literature, in politics and in art.
It was the world capital of the 16th century, where all the exchange of goods, information and people between the Old and New Worlds of that time was concentrated.
Spain is ranked third in the world by UNESCO with a total of 48 properties inscribed on the World Heritage List.
Nature
Spain has a huge variety of landscapes, in fact, according to National Geographics, this land is home to 30 natural wonders. From beautiful beaches with crystal clear and calm waters, to mountains, deserts, forests and numerous national parks, here you have it all.
Climate
Spain has four main types of climates: oceanic, Mediterranean (with some variations), subtropical and mountain. With an average of 7.1 hours of sunshine on over 300 days a year, Spain is a country with a mild climate all year round but with seasonal contrast and differences between the areas.
The Canary Islands are Europe's permanent holiday destination because of the year-round spring.
Gastronomy
Spain's cuisine is world know, here you can eat at some of the best restaurants of the world and meet many Michelin Star Chefs. Each region has its own local specialities such as paella from Valencia, salmorejo from Cordoba, fried fish from Andalusia, Asturian fabada and a long etcetera of delicious traditional dishes. The Mediterranean diet is known as one of the healthiest diets in the world and fresh and local products are available everywhere.
Quality of services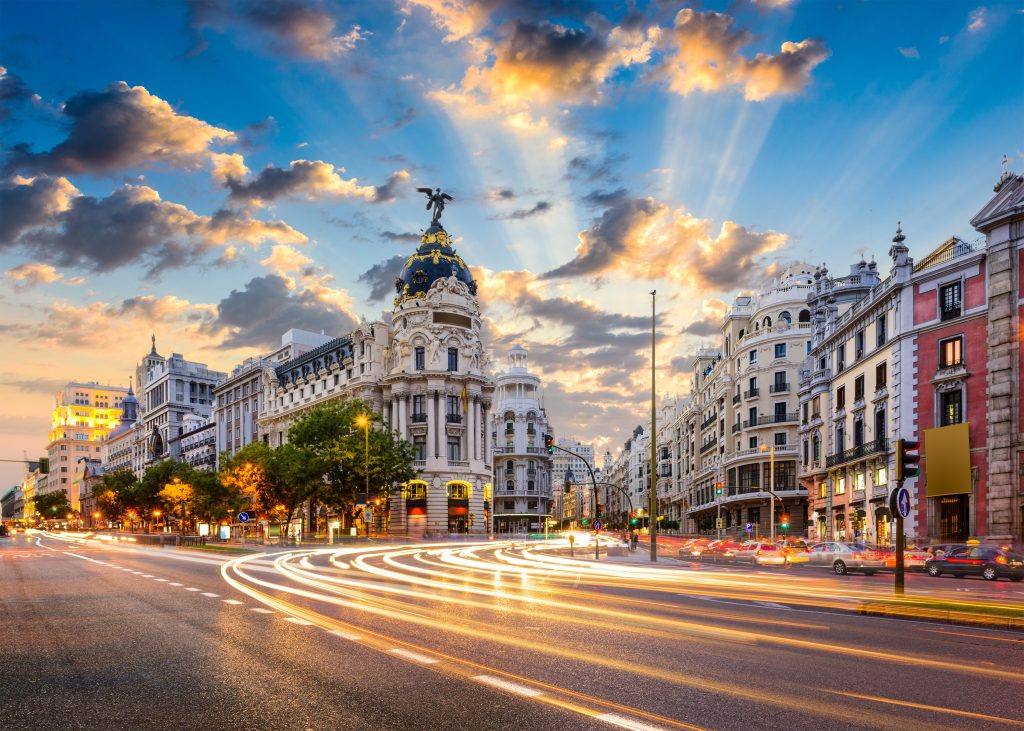 Spanish people are very hospitable, and the atmosphere is always very warm and friendly. This is particularly noticeable in the quality of the hospitality service. Here we receive MICE tourism since many many years now, and the MICE service providers are very experienced and know exactly the specific needs of the different types of clients.
Architecture
Spain's architectural history begins in the Neolithic period, when man began to leave his cave to build the first houses. Since then, the many cultural influences have shaped its architectural legacy. Now, Spanish architecture is so impressive that it can leave anyone speechless. Large structures with meticulous details, designs that stand out among the buildings, historical monuments that fit perfectly amid modernity.
There are countless excellent design hotels with very good value for money as well as regular new luxury hotel openings in all regions of Spain. This is a perfect destination for design and architecture lovers.
Safety
Spain in one of the safest countries in Europe to live, visit and to organize all kinds of events. People are pacific and friendly.
According to a study by CEOWorld Magazine, Spain is among the 10 countries in the world with the best healthcare system in 2021. Specifically, it is in position number 8.
All the actors of our MICE industry are working constantly on service improvements to assure the safety of all participants during the events.